Phi Phi Islands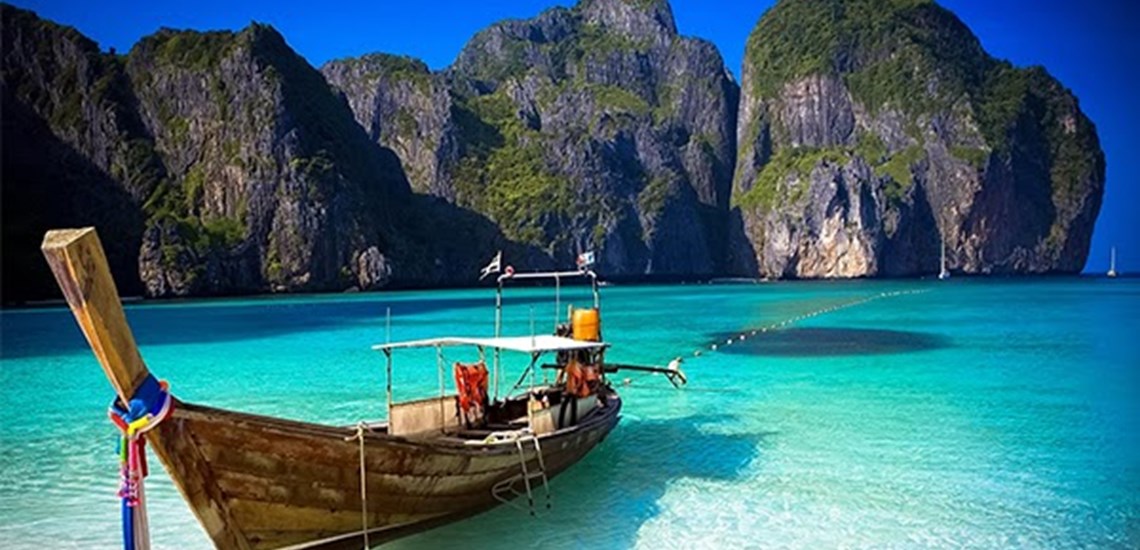 The Magical Phi Phi Islands lie directly east from Phuket. The vertical limestone rocks rise up from the turquoise water surrounding the Islands and white sandy beaches are found all around the Islands.
Phi Phi Islands offers spectacular wall diving, sloping reefs and coral gardens teeming with marine life. The two Islands of Koh Bida Nok and Koh Bida Nai to the south of the Islands are considered some of the best diving the area has to offer and the spot of you are after large pelagic fish.
Marinelife: blacktip reef shark, zebra (leopard) shark, hawksbill turtle, banded sea krait, octopi, squid, tiger and other cowries, Murex shells, nudibranchs and flatworms, black coral, barrel sponges, sea fans, bluefin and bigeye trevallies, porcupine and puffer fishes, fusiliers, bigeye snappers, brown marbled groupers, great barracuda's, etc. 
The trip includes hotel transfers, lunch, fruits, coffee, tea, drinking water, Dive Master services, weight-belts, weights and tanks. Most boats also offer a light breakfast.
OUR DAYTRIPS ( PHI PHI ISLAND )


Phi Phi Island
Distance:
68 Km.
Boat Trip :
150 min. Approx.
Depth :
5-28 m. (16-80 ft).
Visibility :

Fair to excellent.

Currents :

Moderate

Surface Conditions :

Can be rough

Experience Level :
Beginners should follow the Dive Master.