Emergency First Response Course
Ever been involved in a medical situation and didn't know enough to help?
Accidents and illnesses happen every day. Some people need only a helping hand while others may suffer serious permanent injuries without help. By mastering Emergency First Response Primary Care (CPR) and Secondary Care (first aid) course skills you can render important care to those in need - and make a difference !!!
Emergency First Response is a one day (8 hour) CPR / First aid program composed of two core modules that can be taught together or as stand-alone courses.
Primary Care (CPR): prepares you to deal with emergencies that are immediately life threatening. The course looks at primary care through a combination of knowledge development, skill development and realistic scenario practice to make sure you have the knowledge, skill and confidence to respond effectively.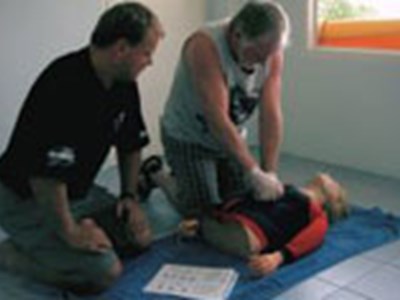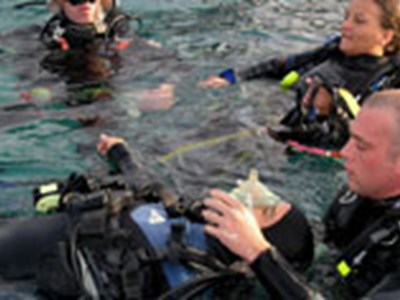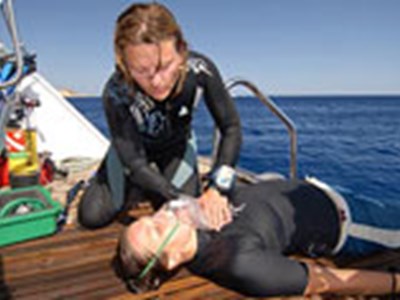 The Primary Care (CPR) skills consist of:
* Scene Assessment
* Barrier Use
* Primary Assessment
* Rescue Breathing
* Cardiopulmonary Resuscitation (CPR)
* Serious bleeding management
* Shock management
* Spinal injury management
You may also participate in an Automated External Defibrillator (AED) training component, learn how to help a conscious choking adult and have an emergency oxygen use orientation.
Secondary Care (First Aid): builds upon the lessons of Primary Care and helps you assist those in need when Emergency Medical Services are either delayed / unavailable, or with illnesses that are not immediately life threatening.
During this part of the program you will focus on secondary assessment and first aid, again through knowledge development, skill development and realistic scenario practice.
The Secondary Care (first aid) skills consist of:
* Injury Assessment
* Illness Assessment
* Bandaging
* Splinting for Dislocations and Fractures
Included in the price is your Emergency First Response Participant Manual and wall certificate.
The chances are, you won't ever need to use the range of skills presented in the Emergency First Response, however should the need arise to provide emergency medical attention, especially when the patient is a family member or close friend, proper training takes on a more significant meaning.
BENEFITS:
PADI 5* IDC Center.
PADI certified instructors.
Small classes for maximum instructor-student contact.
Comfortable lecture rooms with full video presentation.